Torrevieja in Spain
Llangwm choir was established back in 1930 and has continued , with only a break during the war years of 1939-45. In May 2005 the choir celebrated its 75th anniversary by a visit to Torrevieja in Spain where concerts were held.
Torrevieja in Spain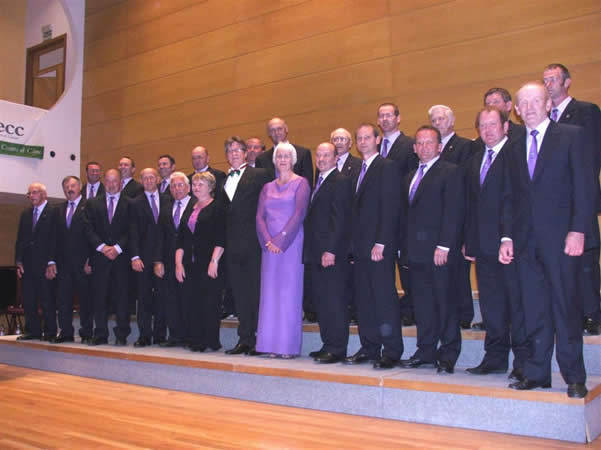 Trebor Jones Soloist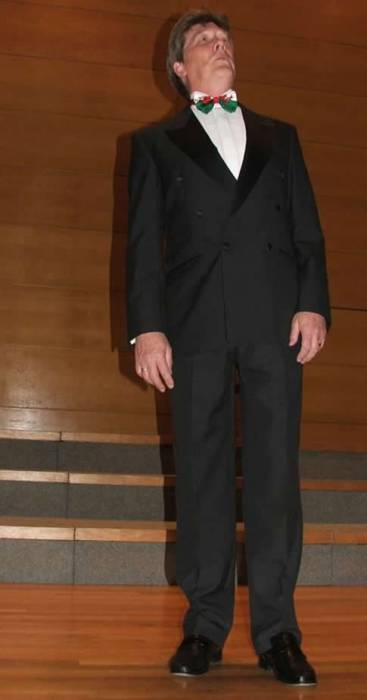 The soloist was Trebor Lloyd Evans who wowed the audiences and sold his Welsh Dragon bow-tie to one of the Welsh ex-pats!
Latest News
Santiago de Compostela
Our latest trip was to the beautiful ancient city of Santiago de Compostela in Galicia, North West Spain. We were invited to participate in the main ceremony of the day, 'The Pilgrim's Mass' at the cathedral in Santiago. Later on in the week we were the guests of the 'Coral Lestonnac Singers' and the 'Lambranzas da Ria' folk dancers and singers in a grand concert at Cangas do Morrazo near