About
History
Llangwm Male Voice choir was established in 1930 in order to compete at the local village Eisteddfod. Since its formation it has had only 5 conductors and 3 accompanists. It has around 40 members who come mainly from an agricultural background and who speak Welsh as their first language. This choir won first prize in the National Eisteddfod at Denbigh in 2013 and also in the same event in Glamorgan in 2014.
Our Travels
The choir hold concerts all over North Wales and further afield according to demand, and also regularly competes at the National Eisteddfod where it has gained first prize on many occasions. It also competes at local eisteddfodau and supports charity concerts regularly.
The choir travels a great deal to concerts both at home and abroad. The choir have visited Bavaria and Austria twice and have formed a lasting friendship with the Bavarian male voice choir 'Sängerrunde Mittich'. They have also travelled to Spain, Jersey and to the Ontario Cymanfa Ganu, Canada.
The choir have entertained audiences in Scotland many times, including the 'Celtic Connections' festival in Glasgow. In 1995 they sang at the Arran Celtic Music Festival where they shared the stage with the famous Gaelic singer Mairi MacInnes. They were so enchanted with her distinctive voice that they invited her to sing with them on both their CD's. The song they sang together, 'Ysbryd y Gael' (The Gaelic Spirit) was an immediate huge success and has proved to be one of the most popular songs ever recorded by a Welsh male voice choir. According to Dafydd Iwan, the owner of Sain recordings, it has been one of the most popular and best-selling CDs. The title song 'Ysbryd y Gael' is sung in Welsh and Gaelic, and can be heard every week on Welsh radio programmes.
Choir Repertoire
The choir's repertoire features a selection of music, which includes classical choruses, hymn arrangements, traditional folk songs, songs from the shows and contemporary Welsh music.
Llangwm Male Voice Choir reflects the development of choral music in Wales today and represents Welsh musical culture at its best.
Bethan SmallwoodB.Mus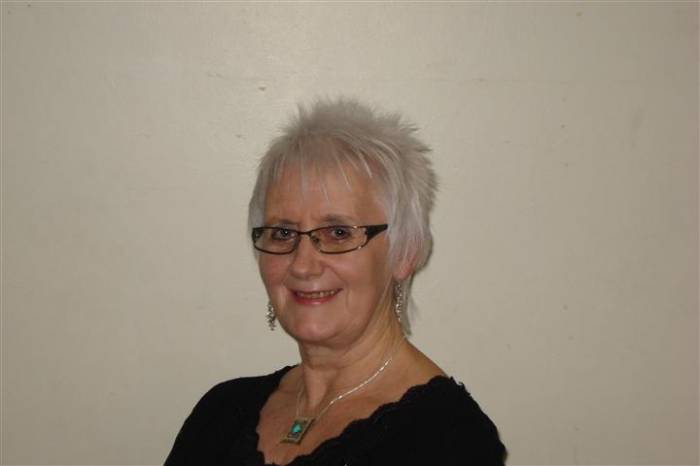 The conductor of Llangwm Male Voice Choir; she was born and bred in the village Llangwm. Music was a part of everyday life for her during childhood, participating in musical activities at school and in the community, at local and national level.
Bethan graduated with a Bachelor of Music honours degree at the University of North Wales, Bangor, and then gained a Diploma in Teaching. For several years she held the post of Head of Music at the local secondary school in Bala and recently has taught music in various local primary schools.
She has been the long-standing conductor and musical director of the choir since 1973 and has seen it growing in size and performing at national level. The choir's repertoire was widely extended and it soon started competing in national competitions.
She believes that hard work, personal commitment and discipline have resulted in the choir's many successes and its high level of performance.
Rhian Jones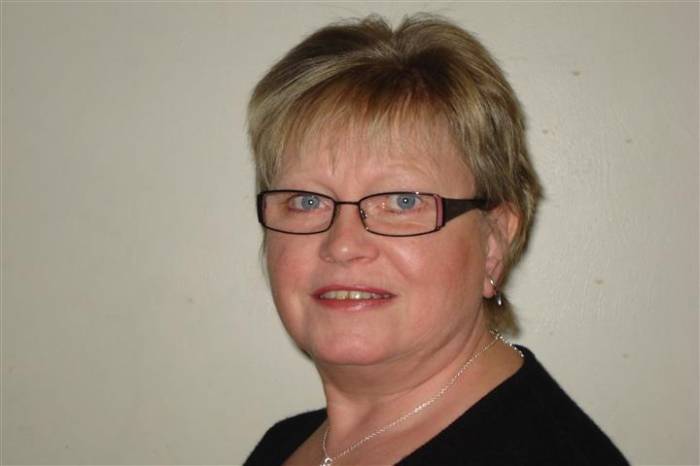 The Deputy Conductor of Llangwm Male Voice Choir and also stands in as the accompanist as the need arises.
She graduated in the North Wales Bangor College of Education and pursued a career in teaching. She is at present the acting Head of the local Primary School in the village, specialising in musical activities that are an integral part of school life here in Wales.
She is a widely respected exponent of the Cerdd Dant tradition in Wales, whilst singing and performing herself, as well as tutoring others in this unique craft of penillion singing.
Gwerfyl Williams
Gwerfyl Williams is the current accompanist of the choir. She is in great demand as an accompanist at local eisteddfodau and also accompanies Llanuwchllyn Choral Society.
Trebor Lloyd Evans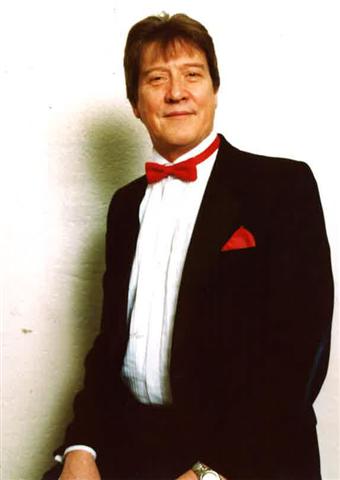 Baritone soloist, was born and bred in Llangwm and is a well known soloist in concerts and eisteddfodau throughout Wales. He has won many competitions in the National Eisteddfod of Wales, both as a bass and baritone. The year 2009 was especially successful for him as a singer, for it was he who won the coveted Blue Riband prize at the National Eisteddfod in Bala.
He has had a career as a bank manager, but is now retired and has returned to live in Llangwm, where he was born and bred.
Latest News
Santiago de Compostela
Our latest trip was to the beautiful ancient city of Santiago de Compostela in Galicia, North West Spain. We were invited to participate in the main ceremony of the day, 'The Pilgrim's Mass' at the cathedral in Santiago. Later on in the week we were the guests of the 'Coral Lestonnac Singers' and the 'Lambranzas da Ria' folk dancers and singers in a grand concert at Cangas do Morrazo near